Pat has it right with the Z34 vents. I picked up a complete set. Only problem is the drip pans are a no go. If you squint you can see them in my not so good dark garage picture. You'd need to be a bit creative to modify them.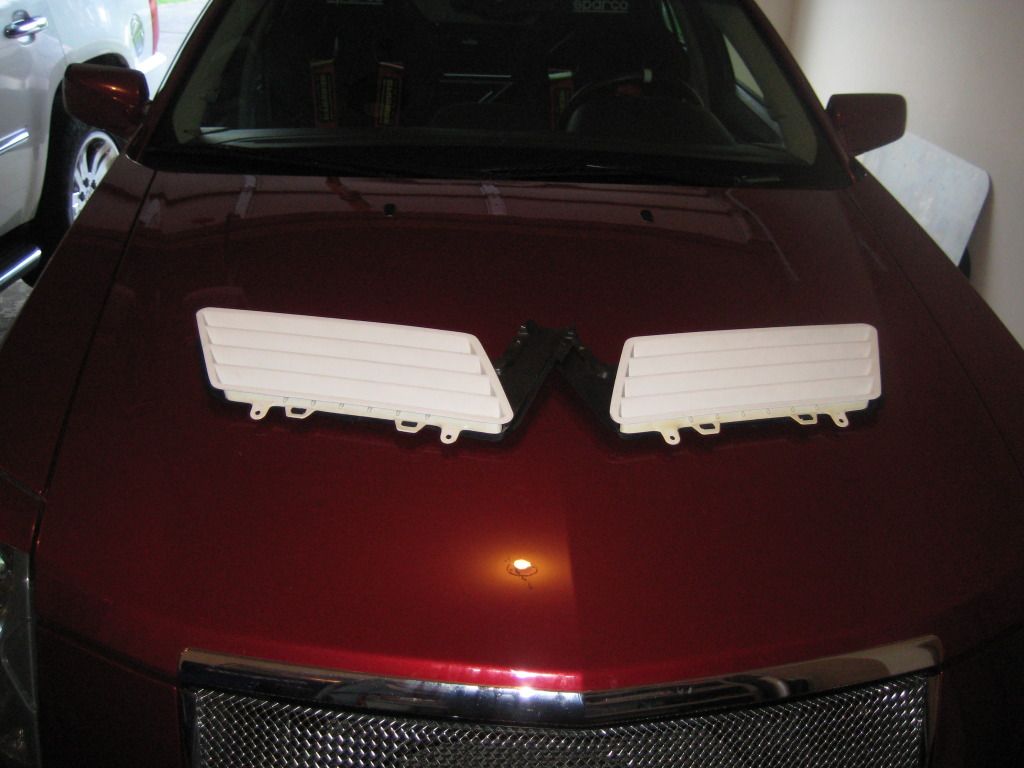 The side mount vents just are not sexy enough.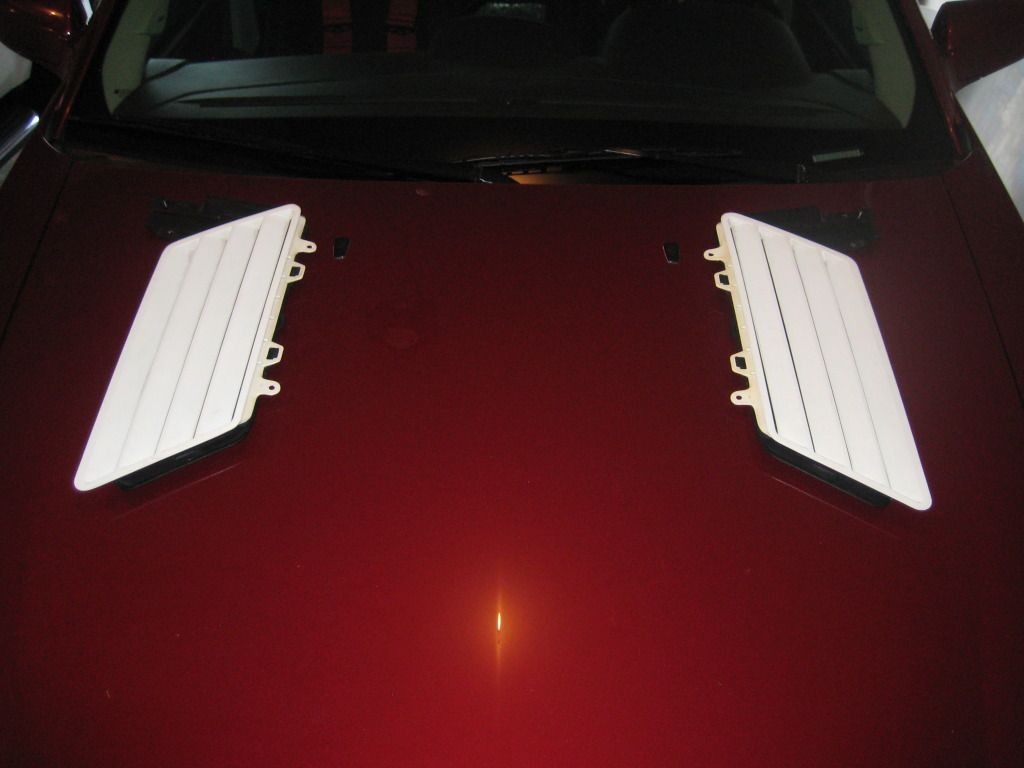 Here's the best spot and I'm sure Pat agrees. My body guy can mount and paint for $500.00. A good value for an extractor hood that should really work.