Discussion Starter
·
#1
·
After a number of years of doing track events with my V, I've worn a hole through the carpet at the base of the gas pedal. (You have to remove the floor mats during auto-x and track events, and I guess the crappy seats mean I brace with my feet a lot? I'm really not sure why the wear was so pronounced at the gas pedal.) There was also a bit of wear at the base of the dead pedal. There's really no way to fix it, other than buying an complete new carpet, which seems like overkill since 99% of the carpet looks like new.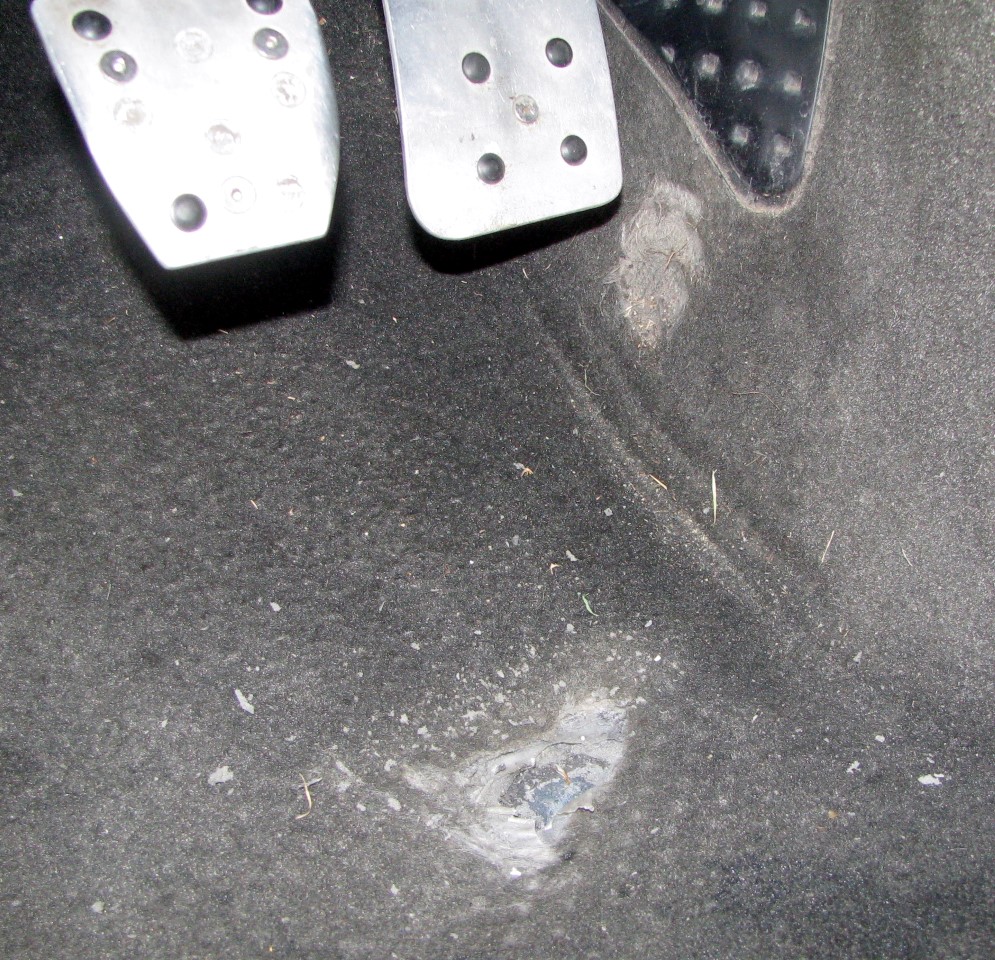 Note the bit of Stealth Grey color in the middle of the hole. Oops, guess I waited a bit long to address this!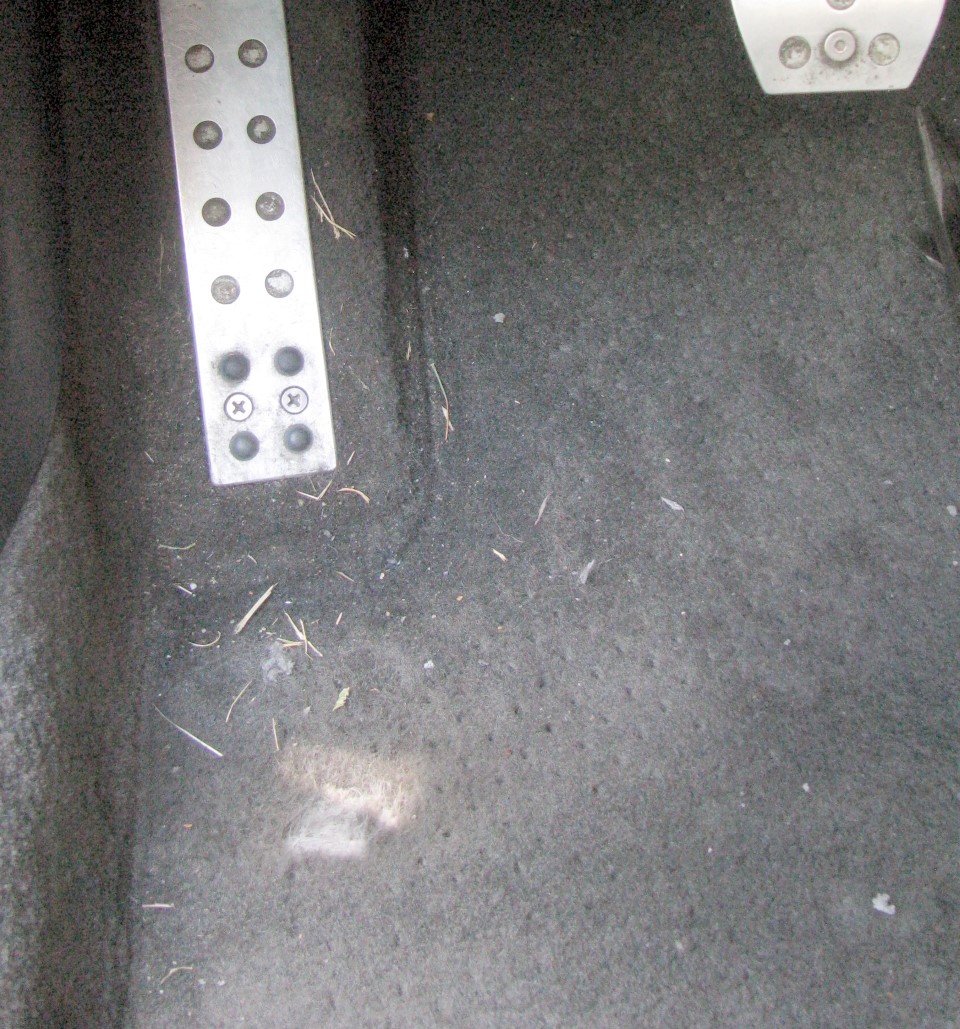 I've seen these generic aluminum foot pads on the intarwebs, so I figured I'd try one of those. When I checked the dimensions online, though, I found that one really wouldn't be enough - I would have to offset the pad towards the trans tunnel to cover the hole at the gas pedal, and then the pad wouldn't be able to cover the worn spot at the dead pedal. So, I ordered two. They're flat, and the floorboard / carpet is not, so I just bent them by hand (I used the rocker sill cover as a handy fulcrum) so they have a shallow S-shape to them. I used #12 screws to fasten the pads to the carpet. As you can see in the picture of the hole, the carpet is quite thick, with multiple layers of carpet and insulation and whatever else, so just threading the screws into the carpet is enough to hold the pads securely in place. Most of the screws I used are #12 3/4" wood screws, which have the oval head and fit nicely into the recessed "pockets" in the pads. The two forward center screws are #12 1/2" sheet metal screws; the 3/4" screws seemed too long, but I couldn't find 1/2" oval head wood screws, so I went with pan head sheet metal screws.
I've done 2 events with them so far with no issues. I still use my floor mat for daily driver duty; there's enough carpet still exposed that the nubs on the bottom of the floor mat have something to bite into and thus the floor mat doesn't move around much.