2003 CTS Manual Trans., '93 STS
Discussion Starter
•
#1
•
So Virginia International Raceway was celebrating it's 50th anniversary this past weekend with Vintage races. Since a buddy and I spent two months rebuilding and restoring his vintage formula car for the car show there, in anticipation of him racing it soon, I couldn't pass up hanging around vintage race cars doing what they were built to do. I did see two unfortunate wrecks, including a '65 Shelby Mustang that got off the track and rolled, totaling it (ouch). The Allards were cool (Cadillac V8 motors in an old cigar shaped car) and loud. There were too many awesome cars to even describe, but I figured since this is a CTS forum, I'd like to share some related pictures.
I donated to the American Red Cross and was given (along with many other folks) five laps on the track between warmups and the actual races. We were kept to under 80mph by a pace car but what a blast. Here they are: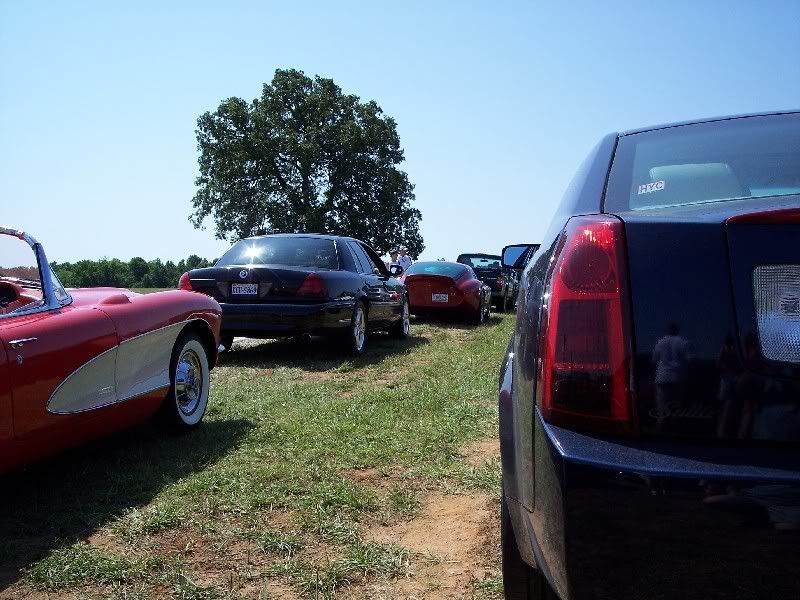 In line for some slow speed track time. Notice the '57 Corvette, and a reproduction Cobra Daytona Coupe. A Z06 was directly in front of me, and was a blast to follow. I was very pleasantly surprised how the lowered FE4 suspended CTS handled and accelerated on the track, when at the correct RPM and gear. I brought a few friends who videotaped the trip. What a blast.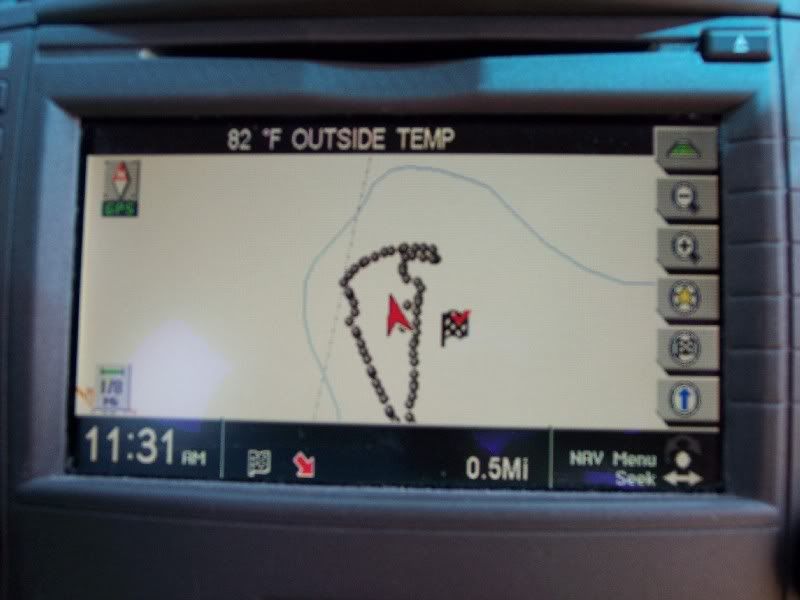 Here's the Nav with tracking turned on.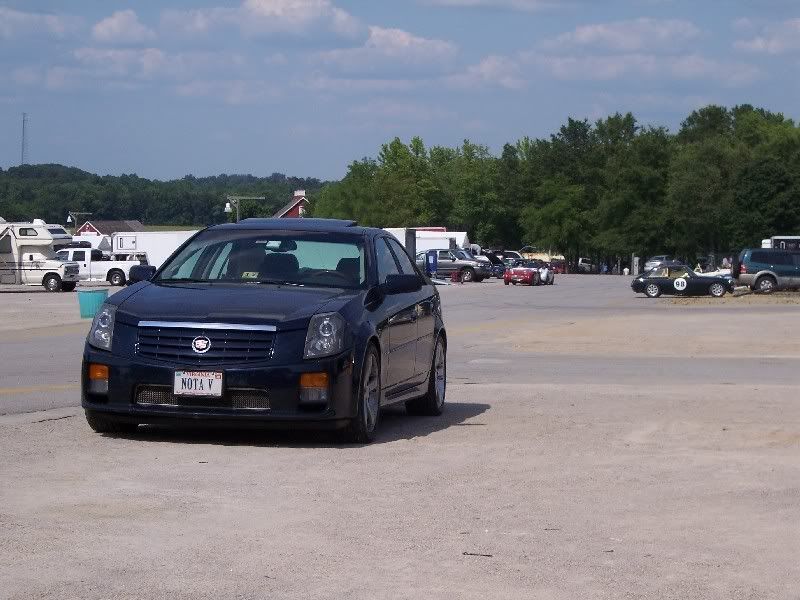 The CTS in the paddock area after the races. It was emptying out, but was previously full of over 300 vintage race cars and unbelievable trailers. My buddy said 'if you ever want to be humbled . . . hang out at the paddock at a vintage race event'. Boy was I humbled at how much $$$$ folks have for a cool hobby.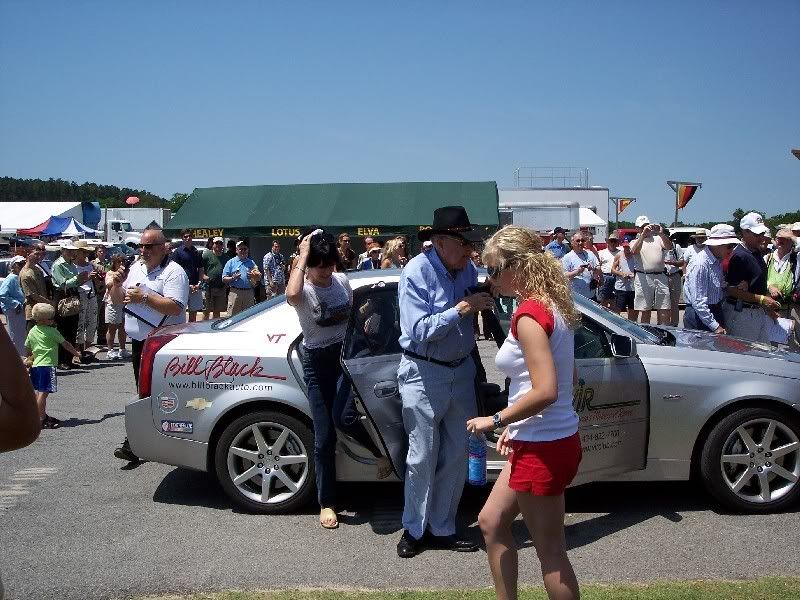 I was standing right next to the pace car (a CTS-V) near the pit exit, and I looked in the window. I was blown away when I recognized the old man who was sitting inside. Here he is getting out.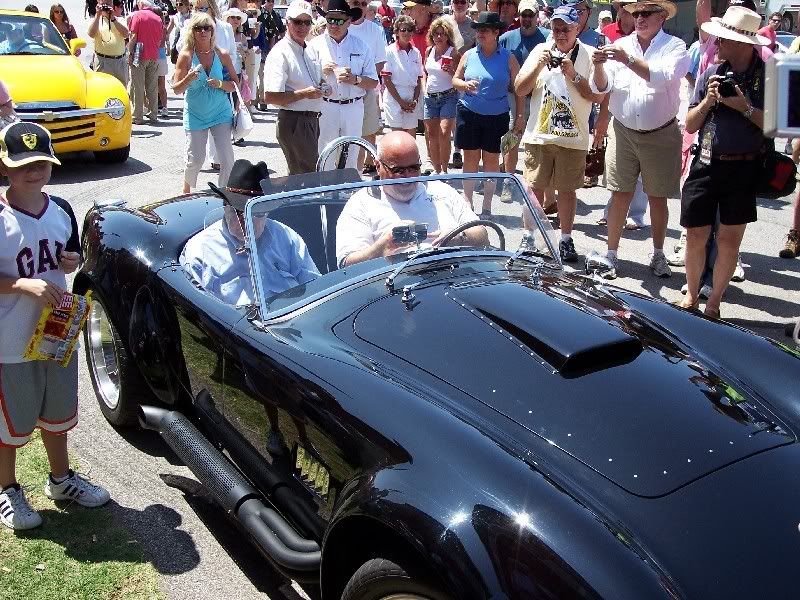 And if you can't guess, here he is in one of his own legendary creations, getting ready to take a lap around the track, in which he won the inaugural race in 1957 in a Maserati.
It was an incredibly memorable weekend.