Discussion Starter
•
#1
•
Hey everybody!!! I finally got it all done. What you are looking at is a Pioneer AVIC Z1 Navi/DVD/CD/MP etc.. with a PS2 slim in the glove box.
go to this link to check out the AVIC Z1...it is a MONSTER!!!
http://www.pioneerelectronics.com/pna/v3/pg/division/demo/0,,2076_310069681,00.html
-Custom made dash trim peice to accomodate the Navi. Made from a Metra single DIN kit. (PITA!!!!)
-Inside of the dash was cut with an airsaw to gain the depth needed!!! (PITA!!) No metal was cut during this, just plastic.
-Glove box cut in back to run PS2 wires through.
...It was alot of work and only had time here and there so it took about a week and a half. (good thing its not my only car!!)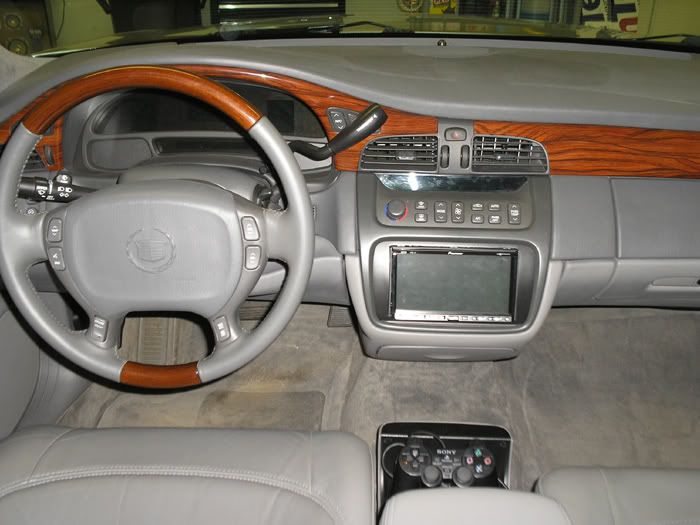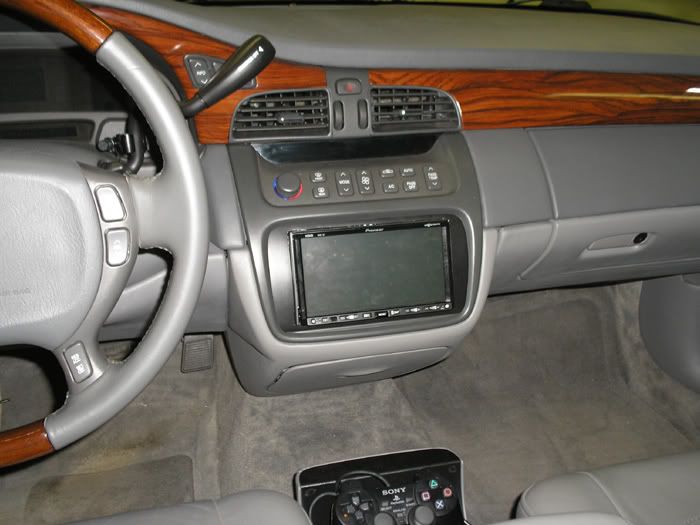 the trim peice had to be filled in over 1/4" on each side to get the tight fit, and along with cutting out the single DIN cubby hole, I had to shave about 1/8" from the top and bottom sides.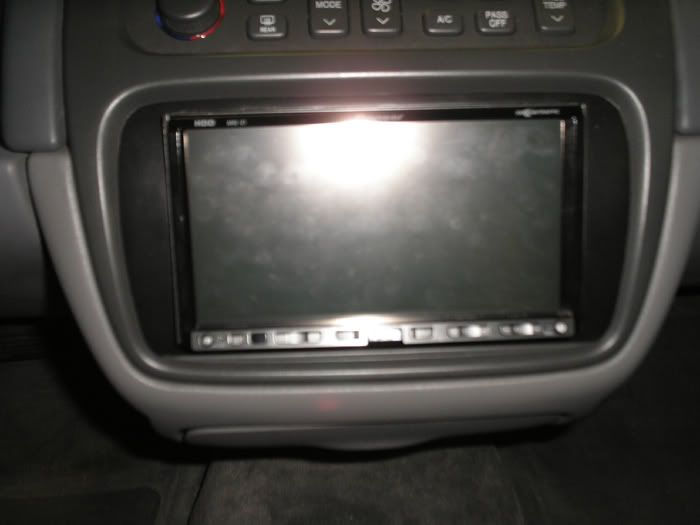 I didnt get it to sink into the dash as far as I had hoped, but Im satisfied with it. I would have had to do some major cutting to get it in farther.,...this was hard enough! :rant2: (that hairline crack on bottom left is in the paint from stress of the tight fit. Its un-noticable inside the car)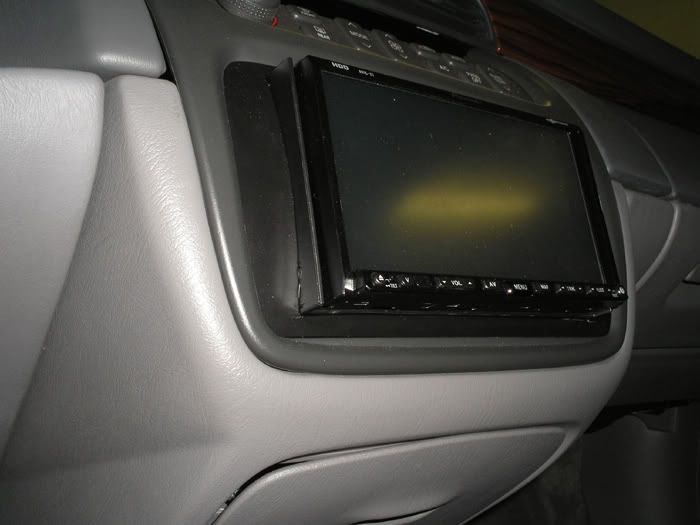 PS2 fits nicley on the shelf. I still need to velcro it down.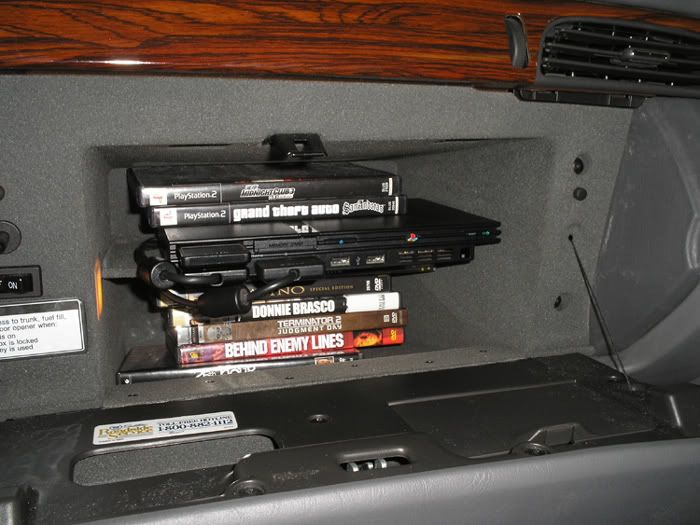 ...and the controllers rest nicley in this little cubby hole.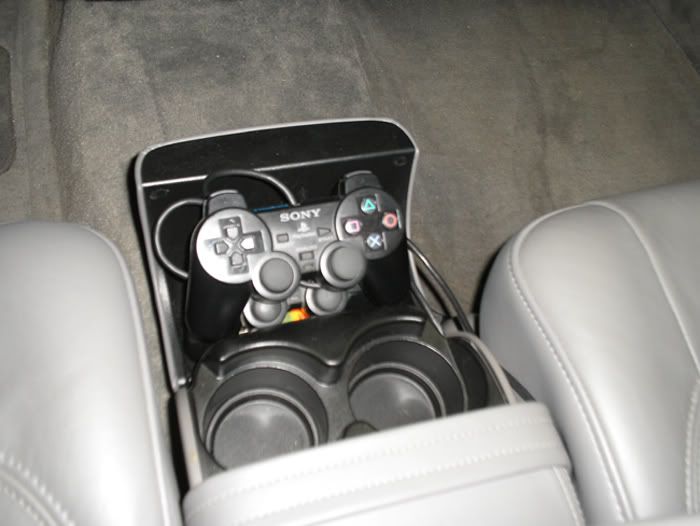 ...and finally, during the install. :thumbsup: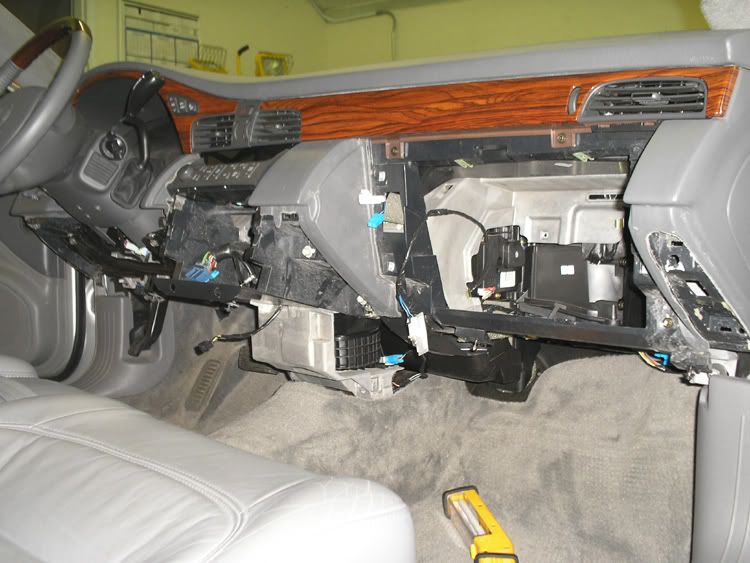 Like I said, all in all it was worth the time and effort, its a sick setup and so far everybody has been very impressed with it. Including me, and Im hard to impress. lol.