Discussion Starter
·
#1
·
For those of you that didn't see this on ***************-
Going back and forth about the trans in my CTS-V since the 3/4 syncro decides to come apart and engage 4th gear while cruising in 6th...best lead so far is the Rockland Standard unit with TR6060 internals for $3500 to my door.
Forgot about test fitting the 4L80 until I tripped over the damn thing. Long story short, it actually fits better than I ever imagined it would. No idea why GM didn't do this from the factory...other than they didn't put it in any passenger vehicles.
What will be needed:
- Headers must be modified/straightened since they turn into the trans. Not too bad and any fab shop should be able to take care of this.
- The passenger side lower firewall must be massaged for clearance. A heavy hammer should take care of this.
- The electrical connector must either be replaced with something different or the floor has to be cut and boxed.
- There is plenty of clearance in the bellhousing area (save for the bottom of the passenger side firewall area)
- A standalone controller is required for an LS6. The 04/05 PCM does not have enough memory to control the 4L80E from what I have seen.
- The trans cooler lines have plenty of room.
- The OE trans crossmember can be reused with an extension bracket bolted/welded to the bottom. The 4L80 mount is about 2" further back.
- The driveshaft will have to be shortened about 1 1/2"
- Will have to get creative for a dipstick...most likely the "Lokar" universal piece or something similar.
- Source an Auto shifter from a regular CTS
- Mate the CTS shifter with a universal cable.
Here are a few pics....enjoy!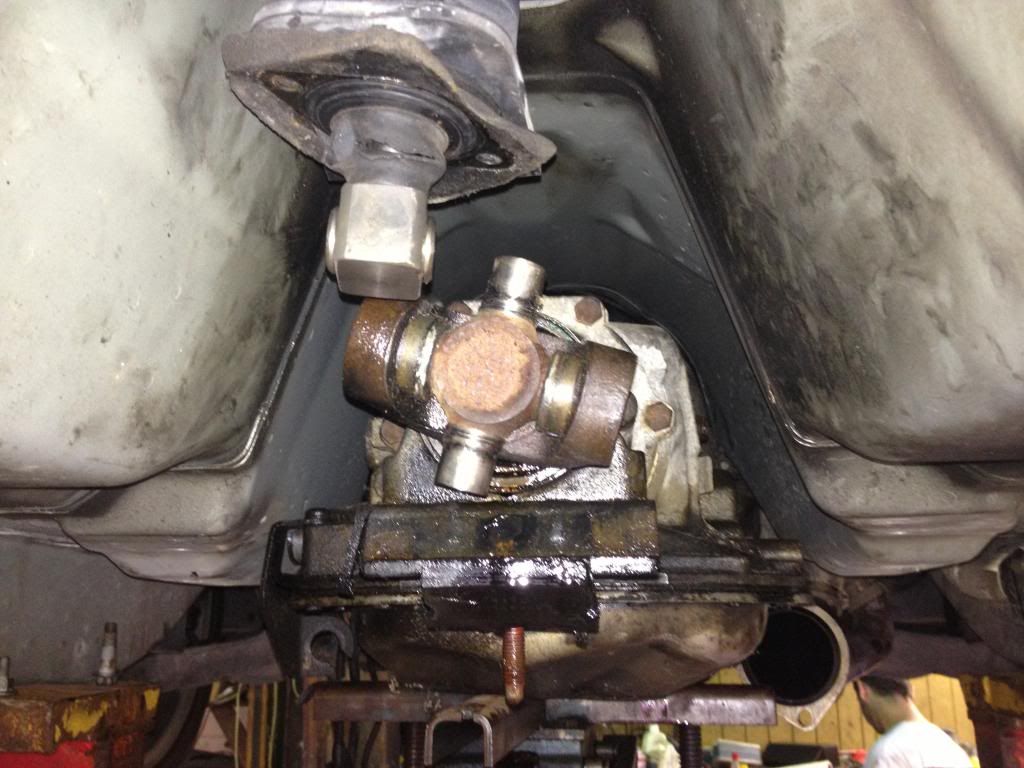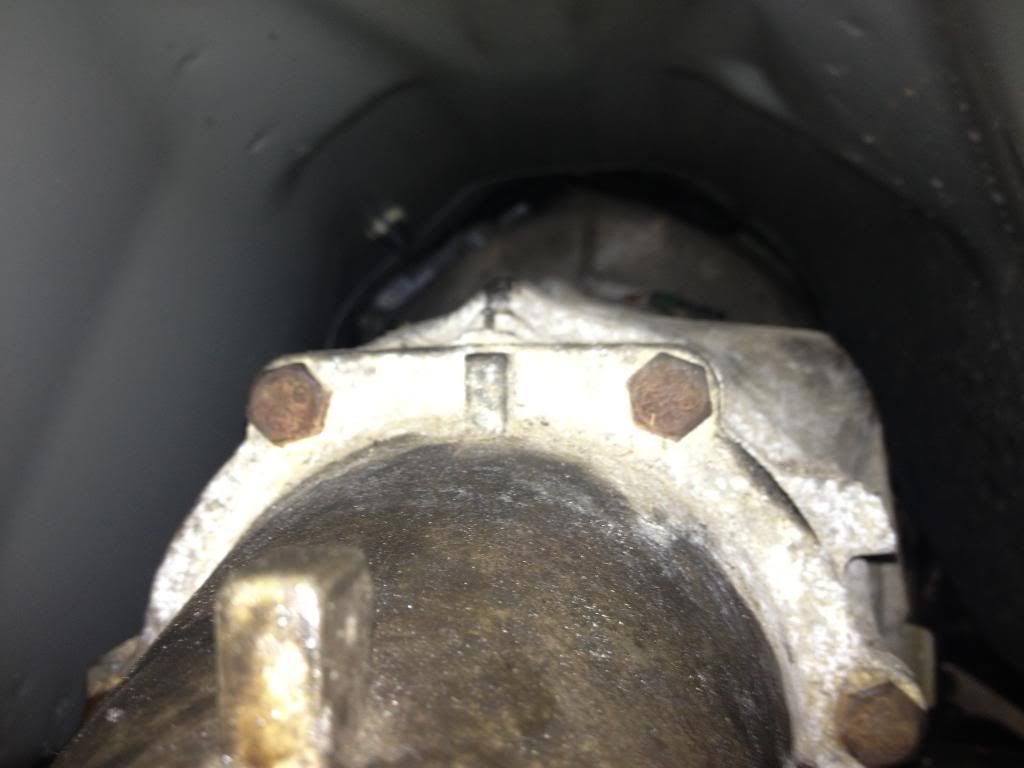 This is where the electrical connector and trans cable bracket hit the divers side of the floor/body.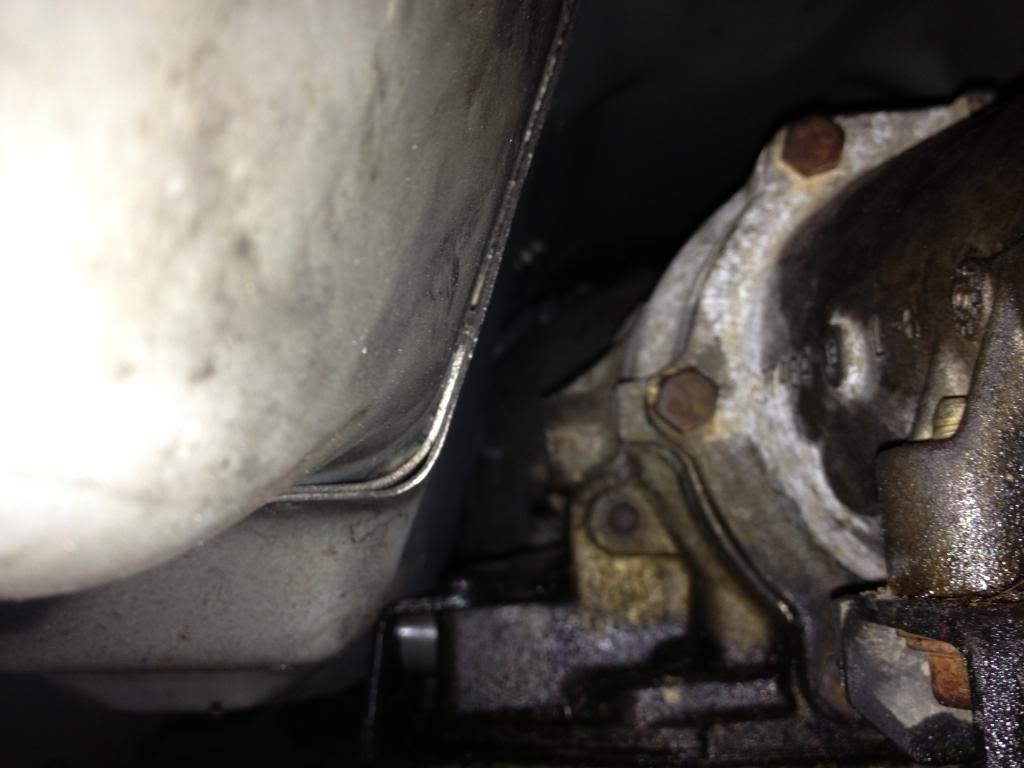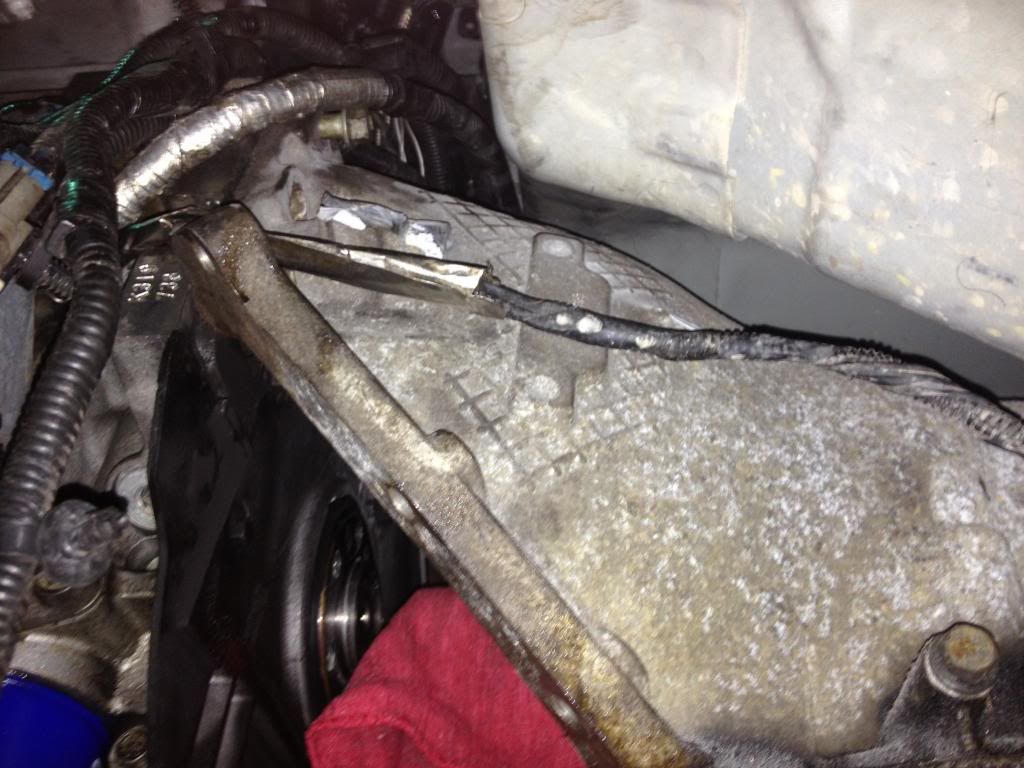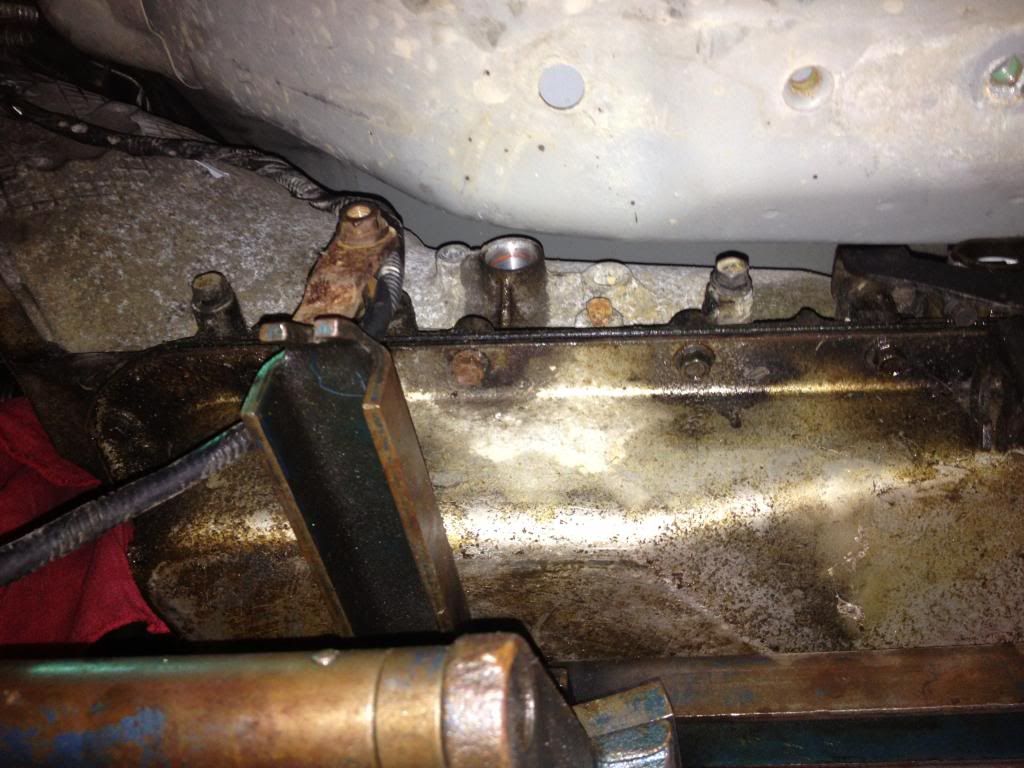 This is where the bellhousing hits the bottom corner of the floor/firewall.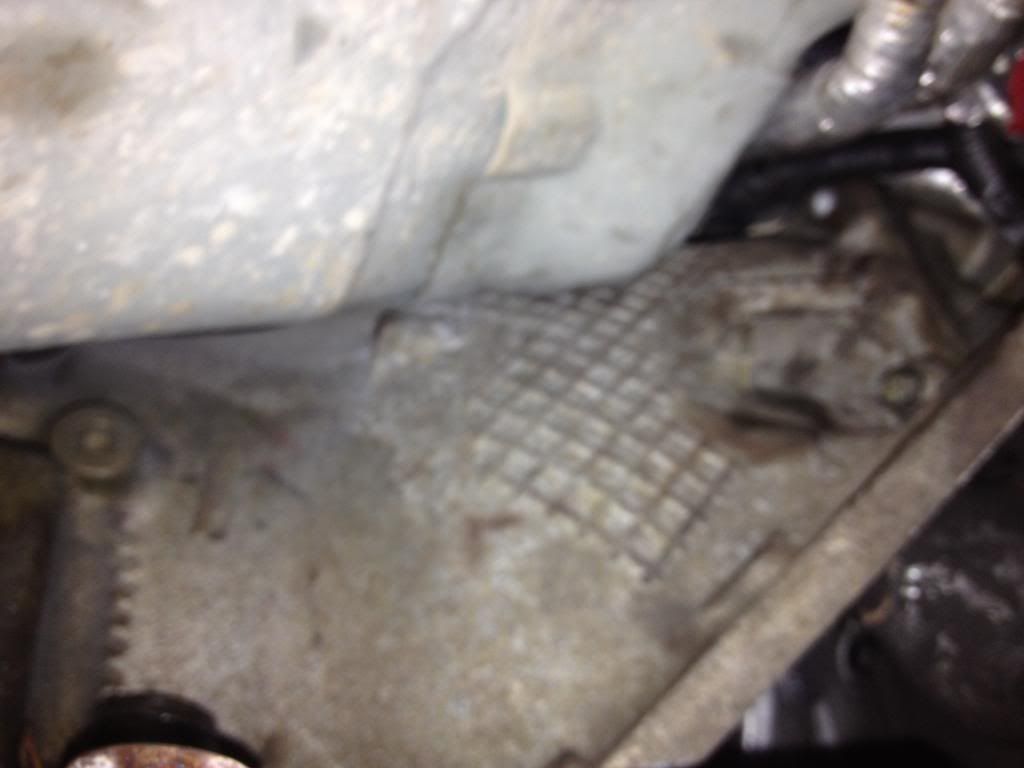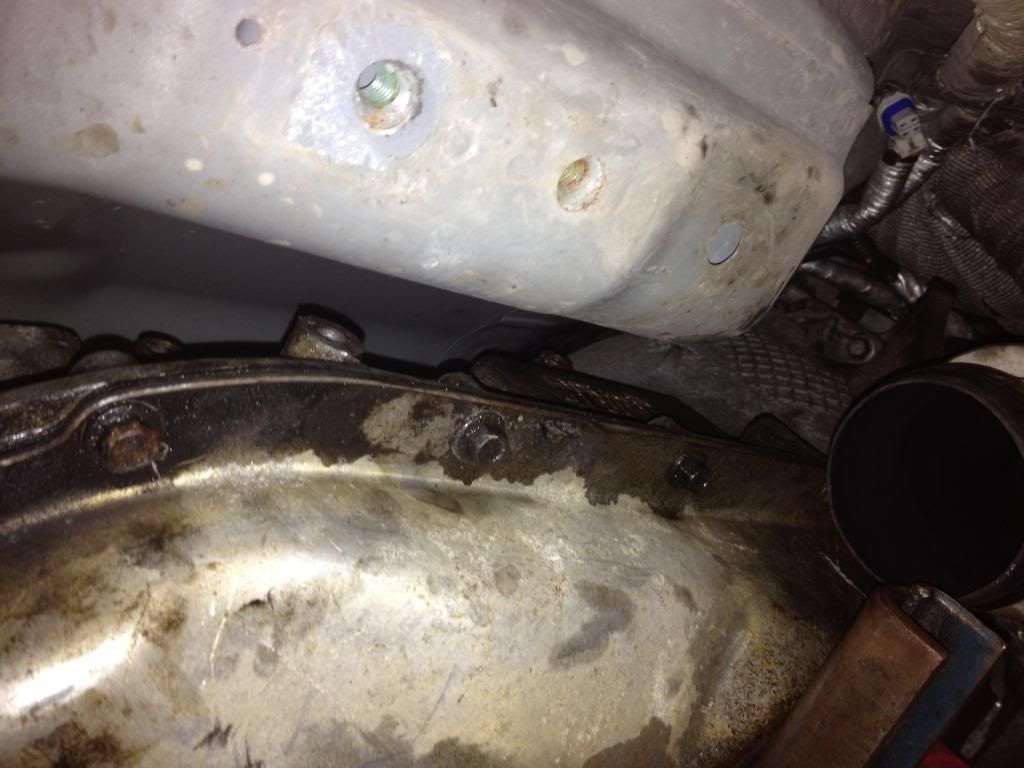 This is the top of the bellhousing at the top of the trans tunnel/firewall. This is where I thought most of the problems would be. Plenty of room.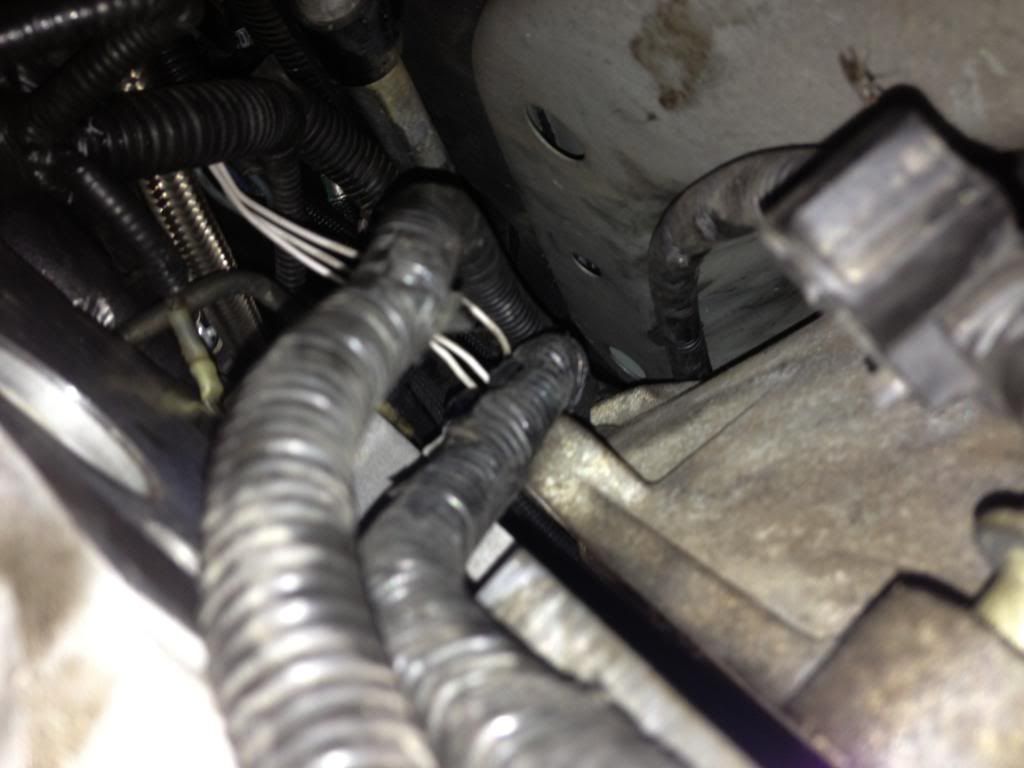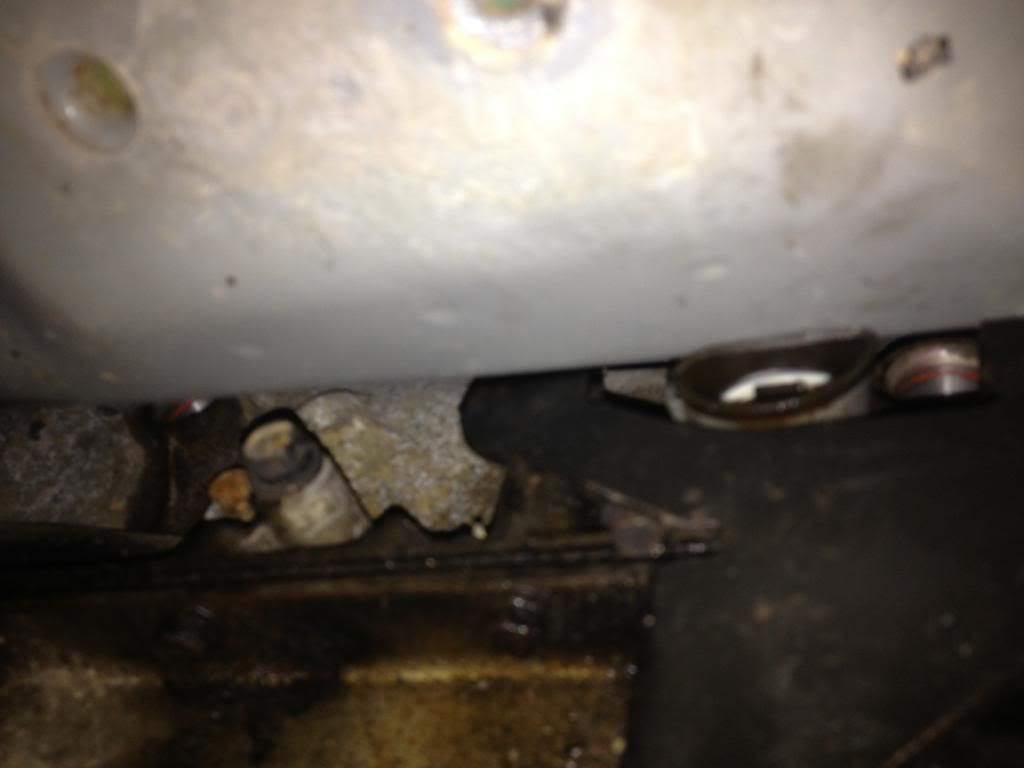 Another pic of the elect connector and cable bracket which is what kept the trans from going up higher.