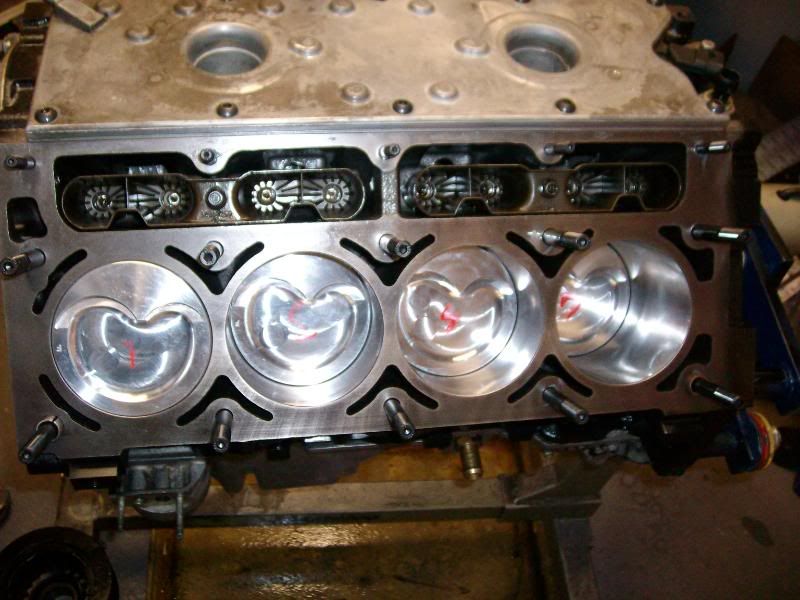 4
408 iron block stroker for sale. SHORT BLOCK ONLY!
HERE are a few pics of it when i built it.
ALL PARTS WERE BRAND NEW WHEN BUILD 1000 miles ago.
Diamond -15 cc forged pistons
total seal steel top naper second rings.
Compstar rods with arp bolts
ARP main studs
Eagle forged crank
GM 6.0 2004 and up iron block.
all the best bearings.
also fully balanced rotating asy.
you only get the block, fully assembled.
no covers/timing chain/cam/oil pump/oil pan/lifters/lifter trays/valley pan.
. you will have to use your covers and parts to swap over. all will fit from any ls base motor. i will be pulling this motor out in about a week or so.
IF you want a cam you can purchase one from me i sell comp cams and will install one for 389.99 and you will need a timing set which will run 100-150$ depending on what you want.
price is FIRM!!!
this would sell new for around 4800.00 with all the upgraded parts it has over the basic short block.
sell for $3500.00$
i can also get you heads or any other parts you may want for the motor.