2002 Seville STS F55, 2006 Mazda Miata
Discussion Starter
•
#1
•
http://jesda.com/2011/02/15/2012-lincoln-mkt-town-car/
http://www.freep.com/article/201102...-poll-Lincoln-s-new-limos-keep-Town-Car-name-
http://www.caranddriver.com/news/spied/10q4/2012_lincoln_mkt_hearse-future_cars/gallery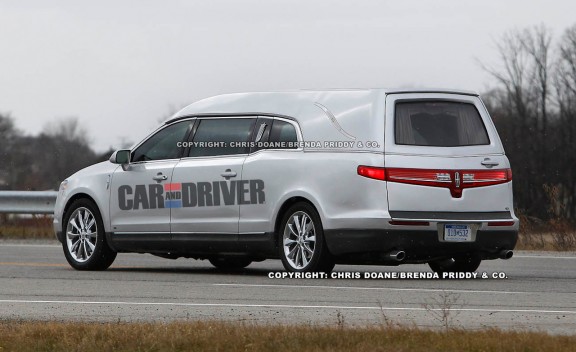 I'd rather be cremated.
Car and Driver said:

Lincoln previously told us that the MKT would be filling the Town Car's livery roles. What we didn't expect was that any such results would be so unsightly. While the MKT is a bit awkward looking to begin with, stretching it a couple of feet between the wheels, adding about six inches of rear overhang, and then capping the roof with what appears to be a swamp boat that flipped over and crashed makes a strong case for cremation.

We find it inconsistent that funeral directors spend so much time and effort beautifying their clients only to transport them in the back of this thing.