1992 Town Car Cartier & 2014 Accord LX MTX
Discussion Starter
·
#1
·
If you know me pretty well, you know I've always been an avid fan of the '70s Lincolns, especially the 1972-76 Mark IV's. I like how baroque, gargantuan and in your face they are. But ever since I started paying attention to the "Kennedy Continentals" a few weeks back, I've really started to see what everyone else likes about them. I used to find them dull, flat and uninspiring, but now I see the artistic ingenuity in them...the slab surfaces, the suicide doors, the matching front and rear fascias, the clean & simple interior unmarred by loads of faux wood trim and tacky velour seats. The car isn't so much a great automotive design as it is a magnificent piece of postmodern '60s design.
My favorite year is 1963. In my opinion, it had the best looking, cleanest exterior. The '63's had a cleaner, more symmetrical front grille insert than the '62s, and the rear fascia had moved the Lincoln star from the center of the fascia on the '62s to the top of the trunklid on the '63s, and added a vertically-themed rear grille. Then in '64, they revised both grilles once again and changed the dashboard design to a much more modern, polished metal inladen one and got rid of the tasteful wood trim accents used in the 1961-63's. Then after '65, they gave the car a major facelift, added a coupe in 1967 and left it drag on until 1969, then by '70, it was an all new, much more baroque design.
I'll take my '63 hardtop in black, with the cream leather interior. :drool: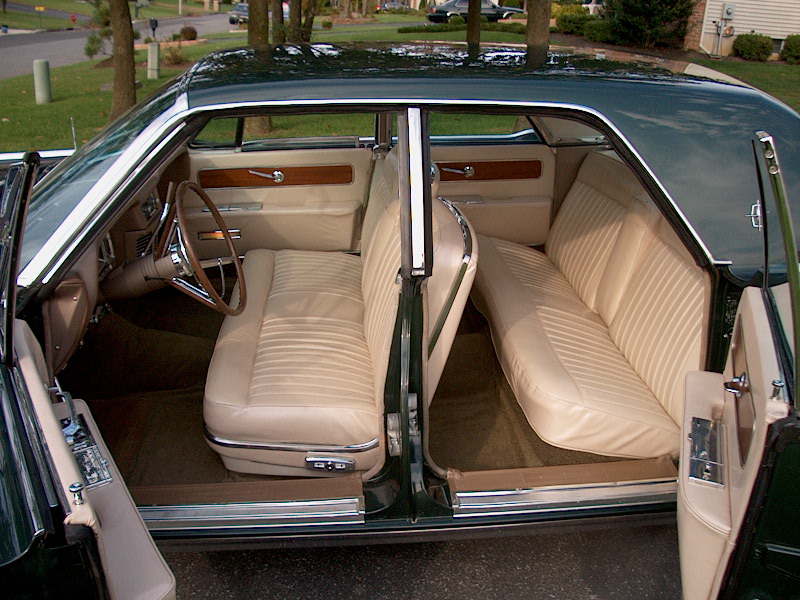 I think the Mark IV may have just been usurped as my favorite Lincoln..