Subject: 05 CTS with the 3.6L with Approximately 70-75,000 Miles.
Complaint: Timing Chain Rattle, 2+ quarts oil consumption between 3,000 mile intervals using 10w30 syn (viscosity increased due to chain noise), Phantom Coolant Leak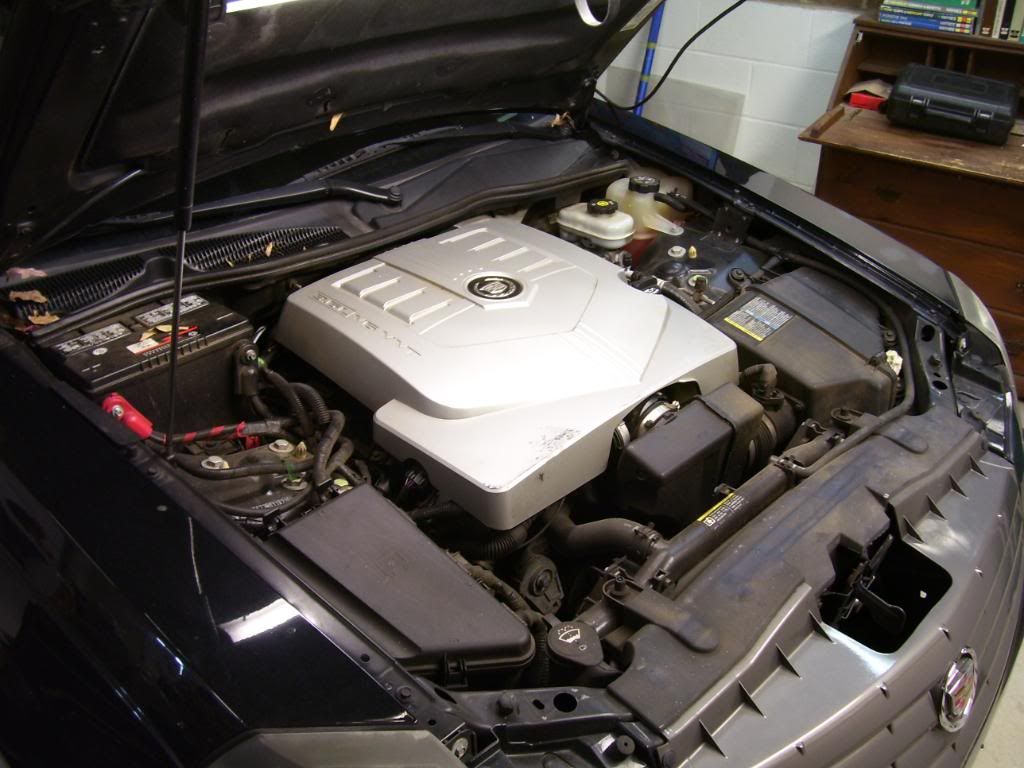 The preliminary parts needs were met by RockAuto.com, additional parts were sourced from the dealer as well as Autozone. The timing chain set was from Autozone specifically and was reasonably priced compared to what one might expect to piece it all together at the dealer.
The cosmetic engine cover is removed here:
The air inlet assembly below is to be removed. The small hose shown on is the fresh air inlet for the PCV system. Basically, fresh, filtered air is led to the driver's side valve cover from this hose.
The fresh air tube continues to the back side of the valve cover.
It enters here, just below the vacuum line leading to the brake booster, and just behind the rear most coil.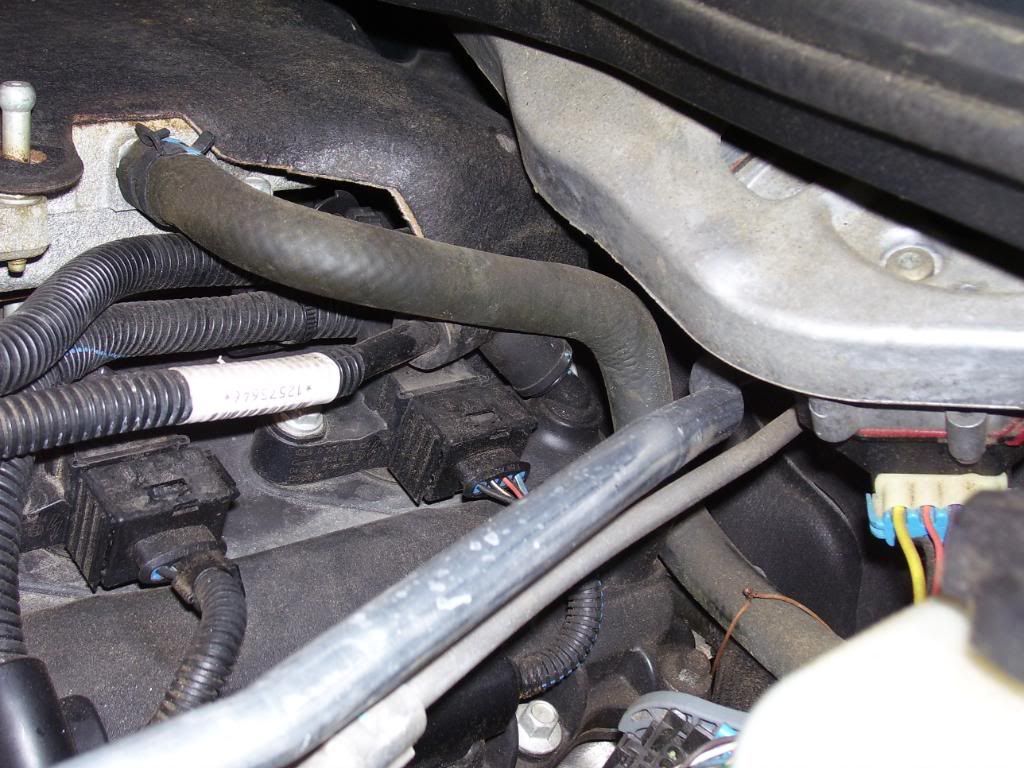 One dirty air filter: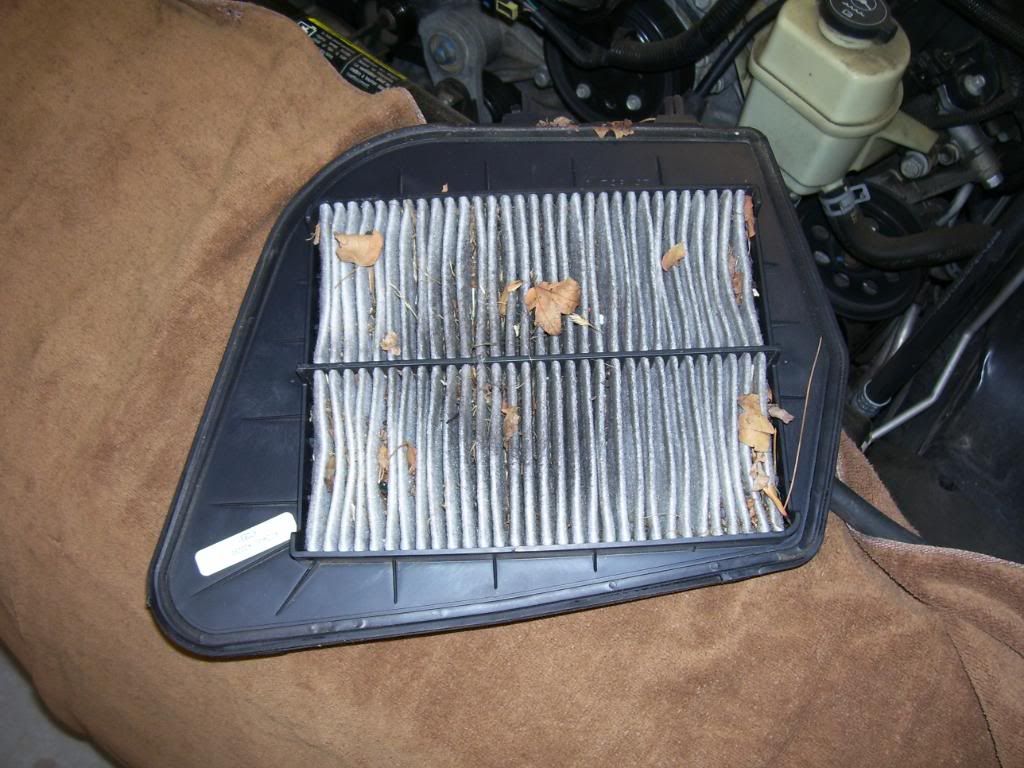 One dirty throttle body: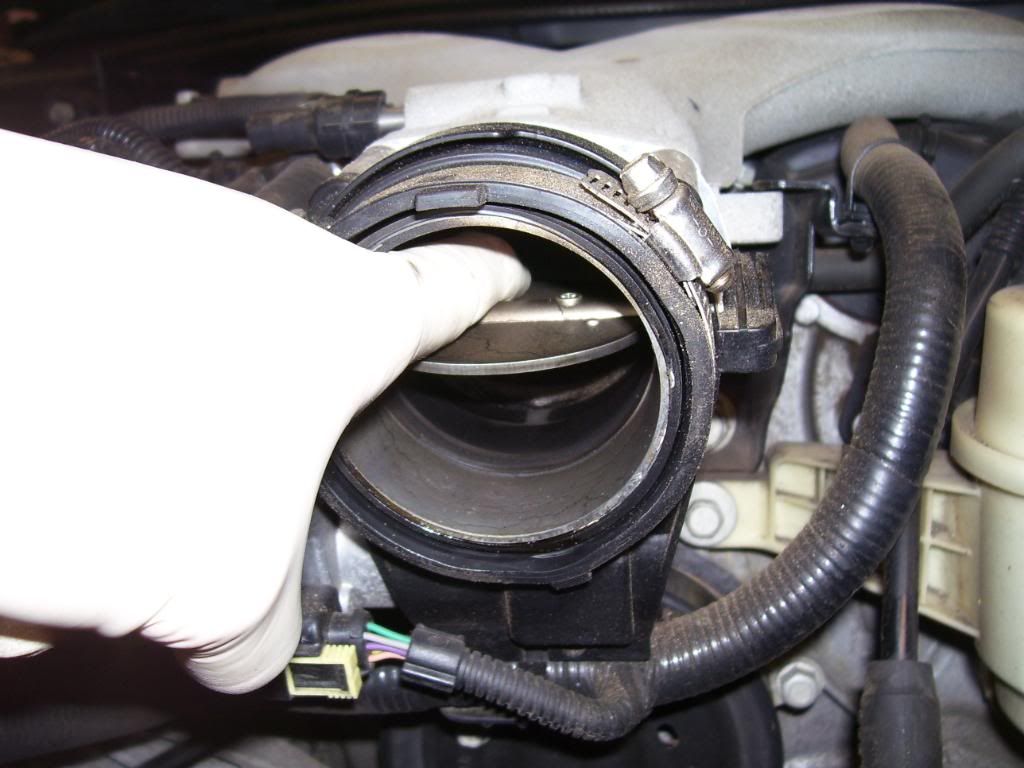 With the air cleaner assembly out of the way you can see the belts and work on removing the radiator fan module.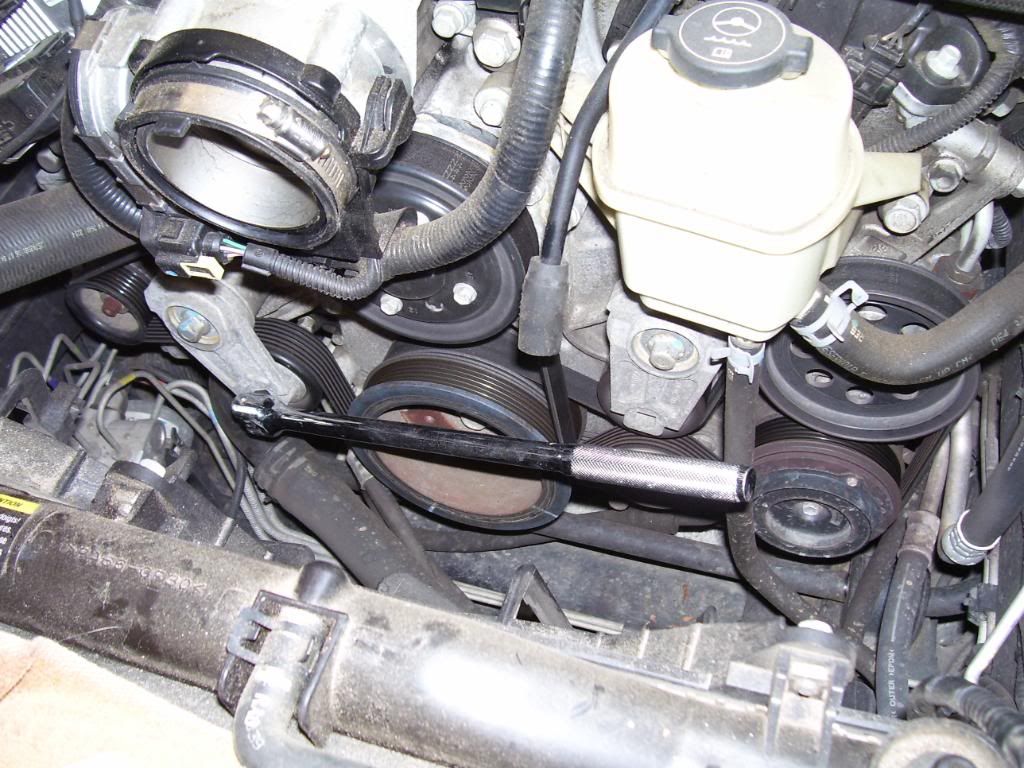 After the belts came off and the fans came out I moved on to the wiper cowl. I used a battery terminal puller to remove the passenger side arm and simply pressed firmly on the driver's side to release the arms from the wiper pivots.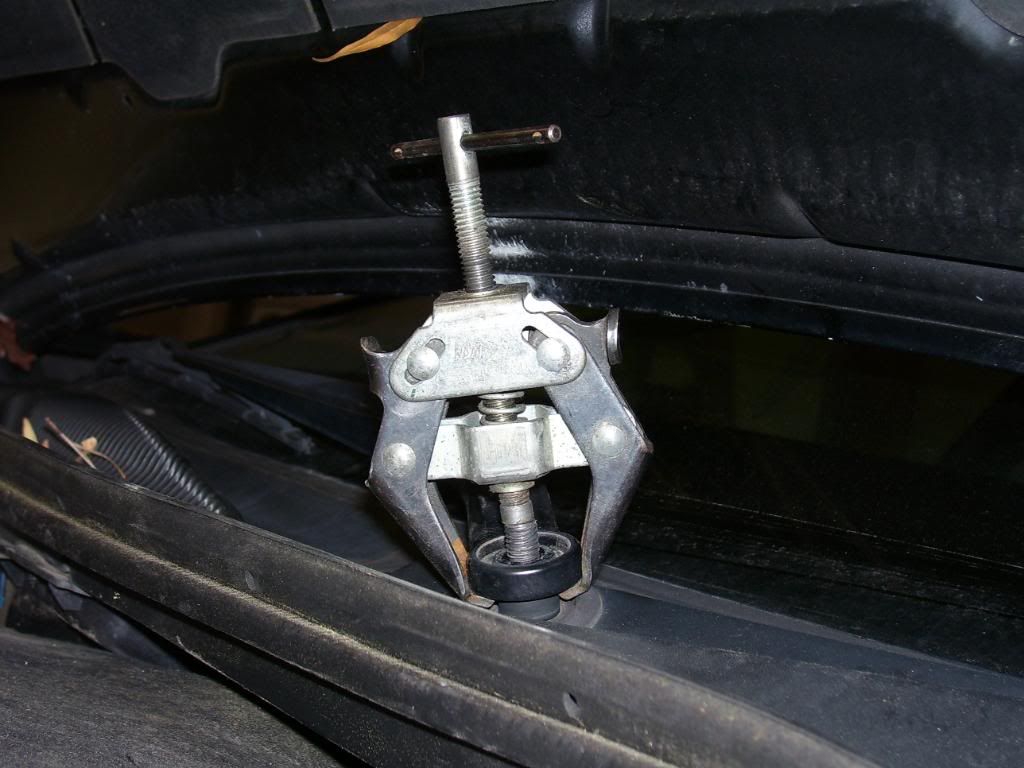 The passenger side cowl is held in by some 8mm (I think) screws. Once removed you can pull the passenger side portion toward the front of the car as well as towards the driver's front fender in order to remove it.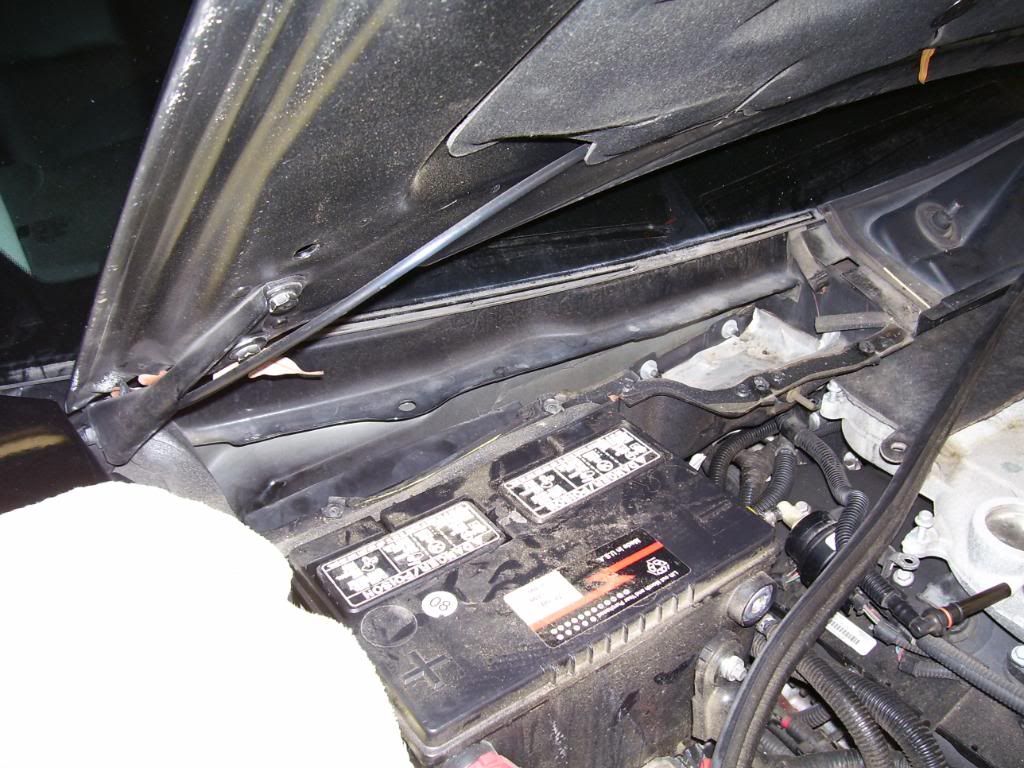 The driver's side is held in by a 10mm nut screwed in to the left fender essentially.