Go ahead, blame me. Everybody does 🙄
Does anyone know where or how to get an owners manual for a 2007 CTS?
You can download a PDF or purchase one off ebay (link below)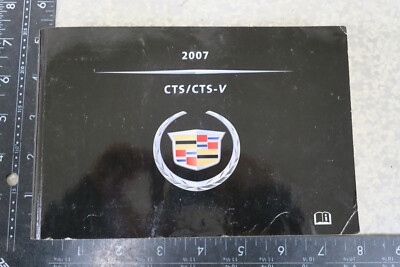 OM478 - LISTED BY CF. BEFORE PURCHASING THIS MANUAL . CHECK WITH YOU DEALER / PERSON YOU BOUGHT THE VEHICLE FROM TO MAKE SURE THEY DON'T HAVE THE MANUAL FOR YOU.