Sorry, I'm a little late for the party.
You can do everything yourself for under $500.
If your headlights are dim, you need to replace the housings and install LED lamps.
Replacing the entire housing is just about the same procedure as changing the lamps.
The halogen lamps cook the reflective surface off of the inside of the housing.
If you replace the lamps with Halogen or HID, they will just cook off the reflective surface again.
Dont do it .
If you just replace the lamps, It will not improve your night driving.
Buy LEDs from Diode Dynamics. The lamps are $150.
Several on-line stores will sell you the pair of housings for about $300.
This is one of them:
2 Piece Headlight Set. High Quality. Guaranteed Fit. Up to 50% off List Prices Every Day. Buy Now!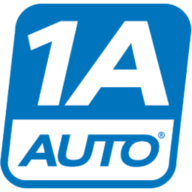 www.1aauto.com